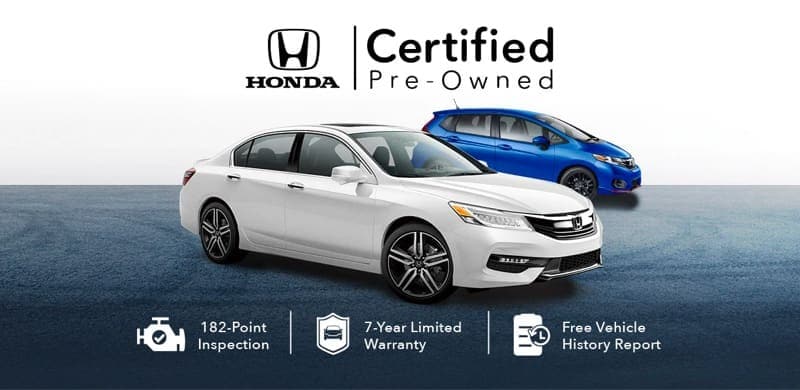 Certified Pre-Owned
Nothing compares to the quality of a Honda. No other program comes close.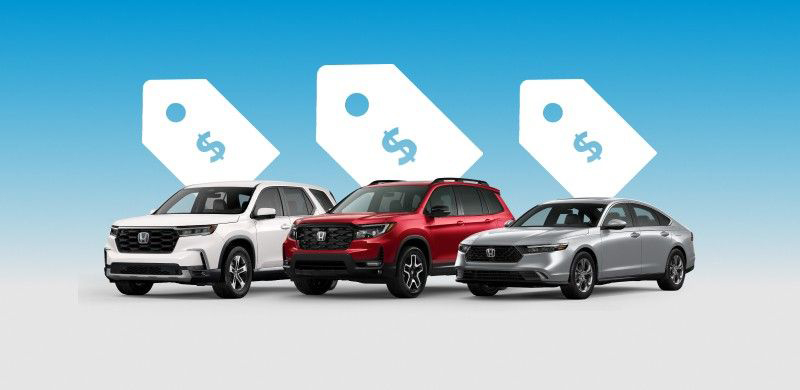 Current Offers
See this month's featured current offers going on now on new Honda vehicles.
Our Reviews
Tire replaced. Appropriate Road Hazard credit (it was a brand new tire) And FINALLY someone figured out how to get the low tire light to stay off.
I called to have a car held to be seen and immediately Jeremy Carasquillo assisted me. Jeremy was very helpful and knowledgeable. He was great, and made my car buying experience easy. I would recommend my friends to DCH honda in Nanuet!
This dealership has some awesome workers. Z Nelson Jiminez, in particular. He went above & beyond to answer all my inquiries to make me feel 100% satisfied with my purchase. Job well done.
I gave up on my Subaru Forester after three leases (over nine years) and switched to a Honda CRV because of the features, customer service, dealership honesty, customer care, value for the money, and vehicle safety, comparable to the Forester. The Honda CRV is a much more luxurious and comfortable vehicle, is far quieter (a problem with Subaru) and the Service Center is excellent. With my Subaru lease ending, the DCH Honda Used Car manager purchased my Subaru and applied $$$ to my lease deal. As a grandma, an older woman (post-grad degrees, still working) at DCH Honda of Nanuet, NY, I didn't feel I was being spoken to or treated differently because I'm female. I left Subaru for two reasons: 1) a NJ Subaru dealership salesman dared to tell this grandma that my mileage was over the limit and that I had a ding in the vehicle, so a vehicle trade-in was impossible - inaccurate; 2) Another Subaru dealer in Westchester never got back to me despite several calls. DCH Honda reassured me that I was within the mileage limit by 6,000+ miles and that the so-called "ding" was merely a minor paint scratch! Jimy (not a typo) Minchala, Senior Sales Representative, treated me with respect and was friendly and extremely knowledgeable. He explained the nuances of my new CRV and guided me through the credit phase, etc. While I only speak English, I was impressed that Jimy is multi-lingual and, not surprisingly, a highly-rated representative. I positively recommend DCH Honda of Nanuet, NY. Thank you, Jimy! It was a pleasure!
They did what was asked and gave good advice.
They were very busy but always professional
Service was fast and excellent. Giuseppe (Joe) is excellent!
I had a great experience buying my Honda from Nanuet! Zak and Joann got me into the exact vehicle I wanted, and with a price I was comfortable with. I would highly recommend this dealership!
The best one, when go there the ask for only to advisor Joe or the young latin guy next to Joe, both take time to explain everything about you service.
Great customer service. Great handling amazing deals.
I shopped around for 6 months they were the first in June, I know that they gave me the best deal they could I was out of there in 2 hours with the Honda Hybrid Sport best car so far I have owned . My Sales guy Jimy was honest not your average car salesman , at the end of the day thats why I bought it I trusted him,DCH HONDA dont get fooled buy the others
The service provider Guiseppe was great. He patiently provided detailed answers to my many questions.
They were very helpful and professional, they listen to my needs and did not feel pressured
Jeremy was friendly and straightforward. Was willing to go the extra mile for your business.made the buying experience enjoyable and less stressful.
Justin was great and kept me informed throughout the whole process.
Needed a new battery, call DCH of Honda for a appointment. I was able to make same day appointment and was out before noon. Cannot beat same day service.
Kamu and Carlos took very good care of me. The process was smooth and efficient. Thank you DCH Honda! Highly recommended!!!
I had a great experience at the dealership, they were not pushy, they got straight to the point and didn't try to upsell you on anything. Carlos was very helpful and respectful of my time and my wants for the car. I would recommend anyone here for a smooth experience for a car. Thank you Carlos!
As always, Giuseppe took excellent care of me. My car got the usual thorough check-up. Found some minor issues and one major issue. My only complaint would be that supply chain issues caused me to have to wait a week for essential parts. Unwilling to let me drive my car when it might prove to be unsafe, Giuseppe arranged for me to get a loaner car for the duration. He's one of the reasons I keep bringing my car back for service.
Carlos was a fantastic Consultant- he took his time to explain the features of the car and the benefits they'd provide us. I'd recommend him 100% for anyone looking for a new vehicle- thanks Carlos- it's deeply appreciated!
Bought a 2024 Accord EX from Joe. Very efficient and effective about overall car buying processes. You won't regret from this dealer... pictures shown are pictures of what I purchased. Love Honda!!
Mehmet was fantastic to deal with. Knowledgeable, efficient and pleasant. Sold me the right car for me. Would recommend 100%
I recently purchased a new vehicle at this dealership and I was pleasantly surprised by the entire experience. Mehmet was my salesperson, and he was exactly the person that I needed. He was friendly, professional and knowledgeable and he put me at ease from the start. I'm happy to recommend Mehmet to anyone who is looking for a Honda.
If there's ONE person you want see when you go to DCH Honda of Nanuet it's FRANK ACOSTA!!! What an AMAZING person and salesman! He helped me get in and out, no hassle, no pressure! JUST A SWEET DEAL! ASK FOR HIM AND TELL HIM CURTIS SENT YOU! - HAPPY BUYING!
Great. No issues. Thank you

Welcome to Your Honda Dealer in Nanuet!
Welcome to DCH Honda of Nanuet, a new and used Honda car dealer in Nanuet, NY. We're here to help Suffern and New City find the Honda vehicles they need at prices they'll love! As a car dealer in Nanuet, not only do we assist with your Honda research, finance, and service needs, but we're proud to be a part of the community as a whole. Take a look at what we have to offer, and you'll see why so many people choose us to be their Nanuet new car dealer.
More Than a Car Dealer in Nanuet
The DCH Auto Group founded the DCH Teen Safe Driving Foundation, now known as the National Foundation for Teen Safe Driving. We work to educate teens about the dangers of distracted and inexperienced driving. When you choose us as your Nanuet used car dealer, or for a new Honda Accord Hybrid, you help support causes such as this one, so don't hesitate to get your search started today!
What You Get with Our Nanuet New Car Dealer
Allow our Honda professionals to listen to your needs and tailor a customized shopping plan that satisfies your wants and budget when it's time for a new Honda. As your Honda dealer in Nanuet, we can provide you with Honda research information so you can learn more about all the available new Civic models, or can introduce you to our finance professionals to discuss your good or bad credit financing needs. If you're looking to get a tire service for your Honda CR-V and would like the peace of mind that comes with knowing factory-trained technicians are using genuine Honda parts while caring for your car, visit our service department now! Our hassle-free Honda dealership near Mahwah, NJ is eager to welcome you over so drop by for a new car today!
We Want to be your Nanuet Used Car Dealer and More!
Now that you know a bit about what we have to offer as your Honda dealer in Nanuet, we hope you'll pay us a visit soon. We look forward to helping you find the right vehicle at the right price. If you have questions or would like to know more about what we have to offer as your Nanuet new car dealer, contact us. We're excited to do business with you!
Get Directions To DCH Honda of Nanuet