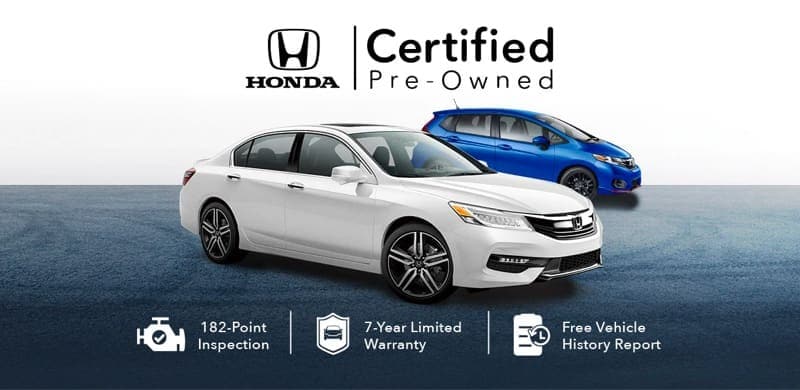 Certified Pre-Owned
Nothing compares to the quality of a Honda. No other program comes close.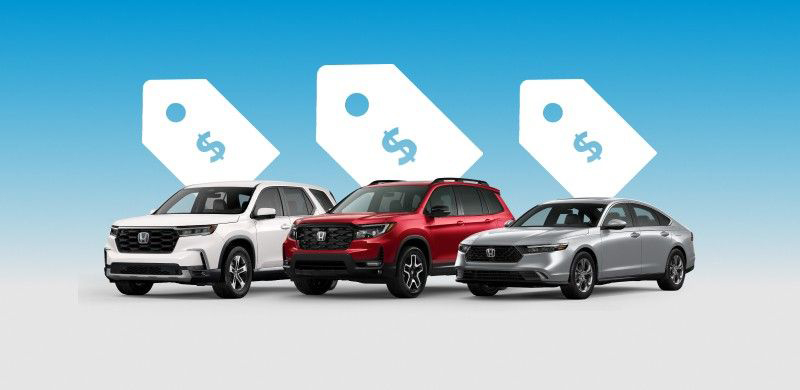 Current Offers
See this month's featured current offers going on now on new Honda vehicles.
Our Reviews
No hassling, honest and friendly personal communication with the sales agent. They delivered what was promised.
If you want a straight forward and honest car buying experience, reach out to Joann. She worked closely with me and did her best to get me the best deal on my purchase yesterday. It was a stress-free experience. I prefer this dealership hands down over the DCH Paramus shop.
This will be my second purchase with DCH Honda. my experience was amazing from start to finish ,Joann was absolutely amazing. I highly recommended purchasing a car with her! Thank you for making my experience seamless. I will be back !
We just leased another car from Jeremy at DCH Honda in Nanuet. He is a straight shooter and appreciates repeat customers. Loyalty still counts in business and Jeremy proved it. Thanks!
Mr. Charles harris best sales person ever 3 cars from him and this one the new CRV HYBRID i was in and out with no problems. If your looking for a new or used car make sure your Guy is Charles Harris. You can also rely on the staff to make your stay at DCH Honda a very stress free and comfortable place to shop
Great ambiance and the service is great!! Very kind and helpful staff specially the salesman Henry Ruballos and the manager finances Darwish Mustafa!! For me they are the best!!
Yesterday I turned in my 2020 CRV lease and leased a new 2023 CRV. My salesman Carlos Rodriguez was fantastic. Very helpful in finding me just what I wanted! He explained the workings of the car and helped set up all my personal settings. I highly recommend seeing Carlos when going to Honda of Nanuet! Thanks again Carlos!!
Went to the Honda dealership in Nanuet during a "snow storm" and was greeted at the door by the nicest salesman Jeremy. He was so patient in showing us our options, took us to the lot to test drive the possible cars we were looking into, was descriptive and thorough in the entire process. We happily walked away with a new car and was so thankful that he helped from shopping around right to handling the insurance and paperwork needed.
My cousin bought a car 🚙 at DCH Honda at Nanuet, NY and we picked up today . We've got Good service over there...My take is that do you homework before you're Go There. CHECK YOU PRICE IN YOUR AREA or the internet etc..
I had a very positive experience, purchasing my car from DCH Honda and I would recommend Jeremy any day. I showed up here because they had a used truck, that was very difficult to find and the other dealership I was working with, was blatantly ripping me off. I expressed my frustration, with the mark ups and hidden fees, that I was dealing with elsewhere and I was offered a very fair and transparent deal, which I happily took.
Henry was incredible! Professional and friendly, he guided us through the process with no tricks or surprises. After a bad experience at another Honda, Henry was the breath of fresh air that we needed! He was patient and overall fantastic to receive help from. Thanks Henry!!!!!!!!!!!!!!!!!!!!!!!!
Thank you Zak, I purchased a vehicle on November 2022, 2018 Honda CRv and I love it. Zak was very helpful with the process and made sure I was satisfied. Even called me after 1 month of the purchase to make sure if I was satisfied with the vehicle and if I have any questions or needs. Thank you for the great customer service and care by Nanuet Honda as well. But Zak thank you for the great offer of the CRv and amazing customer service skills. Long time customer definitely earned one.
Ms. Joann Wehbe, the salesperson at the DCH Honda of Nanuet, was very patient, knowledgeable, and helpful from start to finish. All my questions were fully answered and I did not feel rushed/pressured. She made the whole process smooth, easy, and quick. She really went above and beyond! I am happy and satisfied with my experience at the DCH Honda of Nanuet, and I just wanted to give a big thank you to Ms. Joann for helping me step-by-step with my purchase of my new car. Thank you again!
DCH HONDA NY is the BEST! Jeremy Carrasquillo is the man. I have gotten 2 vehicles with them within the past 6 months. This dealer has the best prices around right now and they will do whatever it takes to help their customers. I got my new car with them this past Saturday. I walked in and was out of there within an hour. I'm telling you, make sure you see Jeremy Carrasquillo! He goes above and beyond for his customers!
I wanted to trade in my old Pilot for another. Mehmet was welcoming and knowledgeable. I received a new Pilot within days for a great price, and received more than expected for my trade in. So happy with my new Honda!
Thanks Honda of Nanuet and especially Joann Wehbe.. for helping and making my purchase of my 2023 Honda Pilot so easy.. I love love my new SUV.. I wanna thank Joann. Again for making sure I got the best deal.. I can't forget that you got me my full value of my asking price for my trade in..
Mehmet was a pleasure to work with! He is knowledgeable, patient and conscientious. He spent a lot of time with my husband and I finding a new CRV to fit our budget. This was not easy especially because of the limited inventory car dealers have these days. Mehmet answered my phone calls and was excellent communicating with me. Mehmet will work tirelessly to help you find the right car for you! I highly recommend him when you are shopping for your next car. I guarantee it will be a pleasant and successful experience!
DCH Honda in Nanuet is excellent! Zach and Mehmet worked tirelessly with my husband and I to find a CRV that would fit our budget, even though this was not easy especially with the limited inventory all car dealers have these days. Everyone at this dealership was friendly and helpful. This was the second CRV we have gotten here and this is where we will continue to go! I highly recommend DCH in Nanuet!
Went in to purchase a used vehicle with my father. Salesman named Jeremy was a great help. Very kind and generous. Well spoken and honest. He help us come out with a great deal on a vehicle even when the economy wouldn't seem to allow such a thing. Would recommend to anyone.
Carlos was extremely helpful. Very trustworthy and worked patiently with me to get to my ideal final price. Would definitely work with him again.
Carlos Rodriguez made the experience effortless. I went to three dealers before my purchase and not only did he make the best deal but he treated me the best.
I started looking for vehicles last year. Reluctantly I might add because I'd had my baby (Honda Pilot) since my 11 yo was 2 mths old. I can't tell you how many times I reached out, scheduled appointments, canceled just to repeat and do it all again! Christine was so compassionate and empathetic each time. She said they were there when I was ready and didn't push but periodically will send noninvasive emails to follow up. Felt no pressure or regret that I left my information with her! Lol. Finally got to the point where enough was enough, called and asked to come in. First person I walked in and saw to my left was Jeremy. I came by myself just thinking I would just check out what they had and come back with my husband later. Well, Jeremy was so helpful and personable. I didn't feel as though he was trying to take advantage of an overly emotional mother with attachment issues to her car! Lol. Jeremy showed me what they had within my price range. Ended up having to leave but promised to come back with the hubby. Jeremy did not pressed but said he will contact us with approval information. Jeremy called back the next day! Not only did he do exactly what he said they would, he exceeded my husband's expectations and within 2 hrs, we drove away with our vehicle. Special shout out to Mark as well for closing out the deal and paperwork! Lol. Sorry for the long review but in a world where good service can be hard to find, I felt it important to thank Christine and Jeremy for making such a major decision seamless and painless.
Eric Martinez did a great job at finding a vehicle for me. Outstanding customer service, will definitely continue to buy cars for DCH Honda of nanuet
Eric Martinez did an amazing job at helping me choose the right vehicle.
Jeremy was an amazing help. He made the process of buying a car so easy, and was so personable!

Welcome to DCH Honda of Nanuet
Welcome to DCH Honda of Nanuet, a new and used Honda dealership in Nanuet, NY that provides for the needs of White Plains, New City, NY residents. Our dealership not only provides for your Honda research, finance and service needs but the needs of the community as a whole. The DCH Auto Group founded the DCH Teen Safe Driving Foundation, now known as the National Foundation for Teen Safe Driving, and works to educate teens about the dangers of distracted and inexperienced driving. When you shop here at our new and used dealership for your Honda Accord Hybrid, you help support causes such as this one, so don't hesitate to get your search started today!
Allow our Honda professionals to listen to your needs and tailor a customized shopping plan that satisfies your wants and budget. We can provide you with vehicle research information so you can learn more about all the available new Civic models, or can introduce you to our finance professionals to discuss your bad credit financing needs. If you're looking to get a tire service for your Honda CR-V and would like the peace of mind that comes with knowing factory-trained technicians used genuine parts while caring for your car, visit our Honda service department now! Our hassle-free Honda dealership near New City, NY is eager to welcome you over so drop by for a new or used car today!
Get Directions To DCH Honda of Nanuet